Hannah McFarland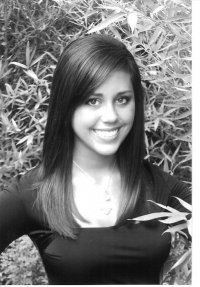 She's the heart and soul of our 3rd Caged episode, and her story continued in a major way during last week's episode 4…
And yet I've never interviewed her, filmed with her or even had the pleasure of meeting her.
An Amazing Story
For anyone who hasn't seen an episode of Caged (BTW, you can catch up on MTV.COM), Hannah's life was tragically cut short 4 years ago and she was the girlfriend of cage fighter Daniel and sister of his best friend Dane, both of whom we follow on the show.
Hearing Hannah's story and living with Daniel through the immense pressure leading up to his fight on the anniversary of her death, experiencing the electricity in the air that night of the fight, was one of the most amazing experiences in my life.
It is also the reason why I love unscripted story telling.
Hannah: A Powerful Memory
What Hannah's legacy proves is the power of story.
No matter your spiritual believes, you cannot deny that we all will live on in story.
The stories our family, kids, friends will tell about us.
And Hannah's stories are the best. Forever Miss Minden, there doesn't seem to be a life in that town that she didn't touch for the better.
Still With Us
We've told you Daniel and Dane's story in this show. But this town experienced a sudden shock when she died, as if an earthquake destroyed a sense of peace they all took for granted.
Parents, friends, strangers.
This just shouldn't happen in small towns, and it shouldn't have happened to them.
When we showed this episode to the cast, their families and the community, I was approached by people I didn't even know knew Hannah, and each and everyone had an amazing story.
Hannah stood by her friends, fiercely loyal.
Hannah believed in people, even when they didn't believe in themselves.
Hannah was the life of any party, not because she commanded attention, which she did naturally, but because of the attention she paid others.
A Delicate Story to Tell
It takes a careful hand to guide a story of someone who is no longer with us. After all, they aren't here to defend themselves.
There's also a fear of exploiting someone's memory. Please know, nothing in our show has had more careful thought than Hannah's story.
A Family's Approval
Dane, her brother, came up to me and my husband Biagio after screening this episode for the first time and told us how excited he was that his sister gets to share in this MTV show experience with all of them.
That even though she is no longer with them in the flesh, Hannah just became a star on an MTV show.
Her friends and family all agree that wherever she is, she's eating it up and smiling down on all of us.
I would have liked to have Hannah tell me her story and I would have loved to document her everyday life and relationships.
At the very least, I really wish I could have had the pleasure of meeting her.
——————–
In honor of her memory, a scholarship has been set up by the Minden Young Women's Service Club.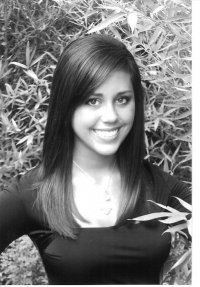 If you'd like to donate please make a check out to YWSC, write in Hannah Scholarship and mail to PO Box 482, Minden, LA 71055