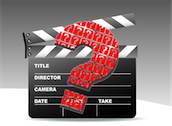 Definitely Not. Absolutely.
Confused? We're here to sort it out for you.

Deciding to produce an entire 22 minute or 44 minute television pilot is a huge step, and not one to be taken lightly.
At a bare minimum, you risk weeks to months of your time. And if your not careful, you may end up thousands of dollars in debt, with a TV pilot no one will watch.
Before you shoot a frame of footage, read through the upcoming posts, and make your decision wisely.
Also, be sure to subscribe to get all the future posts here at Joke and Biagio. We will be adding many tips and tutorials about producing your own pilots, pilot presentations, and pitch tapes in the coming weeks.
Here's part 1 of the series:
Part 2 of the series:
Part 3: