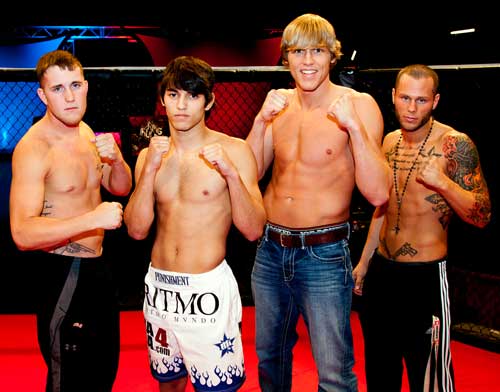 WARNING: SPOILER ALERT — Episode 1 MTV Caged Details Dead Ahead!
Launching a New Show
Pilots or "episode ones" are always the hardest to produce.
You have to get through so much background information and exposition that it's hard to move the story forward.
Even as an avid TV watcher, I will not judge new shows on first episodes, because they truly are the most scrutinized, the densest, and the hardest to produce.
A show should find its rhythm by episode three (at the latest) and so I usually either skip the first two, or stick it out with a new series until then.
Caged Episode One
That said, we are very proud of this first episode of MTVs Caged. We feel lucky to have discovered Minden and all the terrific kids in it. With so much solid material to choose from, we were able to get a lot of story into our first episode, keep things moving, and still have the exposition viewers need to understand the characters and world of Caged.
We were also lucky enough to have a network in MTV that allowed us to take our time fleshing out these characters.
If there is one thing we would do without, it's the first 2 minutes – a voice-over driven opening that sets up the show's premise.
It was a necessary evil. Our show moves at a slower pace, and together with the network we wanted to make sure our audience understood the premise quickly so they could watch the scenes that follow in the context of what mixed martial arts means to these kids.
We thought Wes and Red did a great job reading the voice over, but we're happy that in subsequent episodes we do not have voice-overs and don't rely on scripted "set up" to launch our story telling. (Again, a tribute to our execs at MTV.)
Meet the Kids on Caged
As for the rest of episode one, it's an introduction to great characters.
Daniel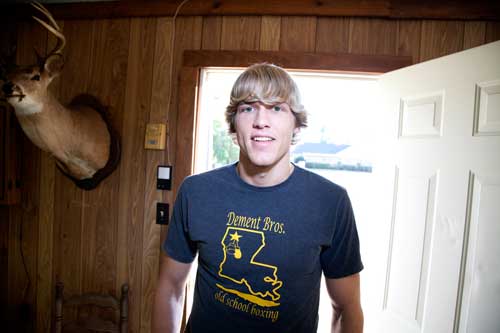 The way he opened up to us about Hannah, his girlfriend who passed away in a car accident, and the daily pull that loss still has on him, was stunning.
One of my favorite scenes of all time is the training moment in the garage with Daniel and Dane (Hannah's brother) which we use as the exposition for the Hannah story line.
I also love how Daniel says he doesn't wear his heart on his sleeve, but rather under 10 sleeves. It's such a guy thing.
Wes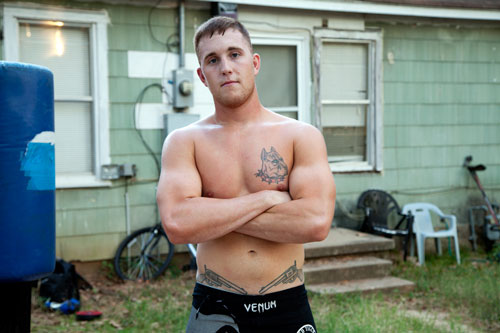 Wes has sayings that will keep you going for days. "It's hotter than a nanny goat in a pepper patch." Can't tell you how many times we've quoted it around the office and at home.
What I love about Wes is he is as real as they come (just look at this tweet … pretty much says it all.)
And he's smart. Wicked smart. Never underestimate Wes. When you think he's sitting there drinking, he's thinking. I can't wait for you to see the journey Wes goes on over this season.
He is as brutal and in-your-face as he is introspective and contemplative.
Red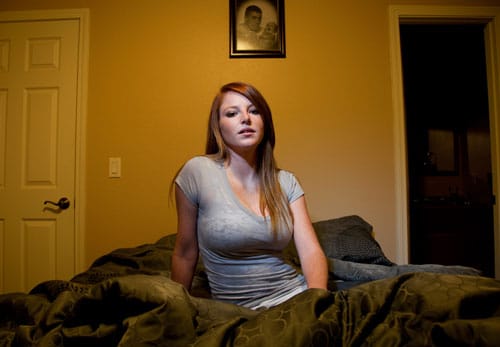 Red's line that tells me everything I need to know about her comes when, with Jaxon on her lap, she advises that people should get their career in order before having babies.
I can attest to how much she loves that kid more than life itself, and yet she is strong and honest enough to say that if she could have had Jaxon a few years later, it would have been better.
That takes tremendous courage and insight and I love her for it.
Her relationship with Wes over the course of the season should be studied in psychology classes everywhere as it is, at its core, such a great example of male-female expectations in relationships.
She's gotten her nickname for a reason, and it's not just the color of her hair. Getting her fiery personality in line with her goals is going to be an engaging struggle to watch.
Danger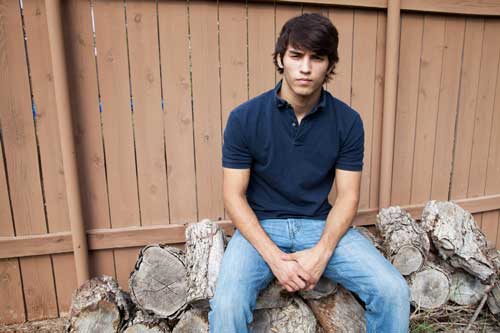 Danger cracks me up every time I see the dinner conversation with his sister Bri (another favorite character you'll get to know this season.)
I don't think I've seen a grown man blush more at the sound of the word "nipple." Seeing him at the gym scene you can tell he has the talent to be a great fighter (and he looks amazing!) and yet hearing his insecurity makes you want to hug the kid and take care of him.
More Great Characters to Come
We met so many terrific kids while we were in Minden, Louisiana, and you'll get to know more of them, too, over the course of season one of Caged.
The insights they share can give us insights into ourselves.
I know I've learned a lot from watching our Caged cast take on life.
I hope you share the journey with us.
Caged, Mondays at 10/9c on MTV.
Follow Joke and Biagio's Caged twitter feed at @JNB_MTV_Caged
Catch Caged Mondays 10pm/9 central on MTV.