Well, we're extremely flattered to finally have made it into my Cleveland hometown newspaper, The Plain Dealer.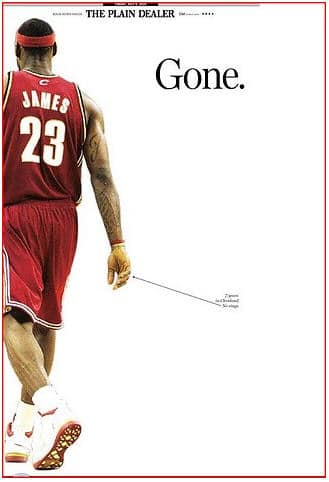 In my earliest memories of my Dad he's holding his coveted sports page from this very paper.
I helped a friend deliver The Plain Dealer on a paper route he had for a while, and even found my gig performing singing telegrams in its very pages. (Story for another day.)
And of course, The Plain Dealer recently covered the story that broke my heart. But no LeBron today.
How'd We Get Here Again?
I had to laugh reading the story…it's kind of ridiculous when you go through it beat by beat. But if you ever wanted to know the true story about how a kid from Parma, Ohio and a sweet girl from Knokke Heist, Belgium, got together and started working in Hollywood, read on…