By now, you've all heard about our Kickstarter for an Oscar® campaign, and if you haven't, you can learn more here.
Our Campaign to Give Back to You
Let's face it…we all know that sometimes Kickstarter campaigns can get a little…well, annoying. Give, give, give, me, me, me…you know how it goes.
Since we don't believe in asking without giving, we're working to provide something of real value every day we bug you to join our effort to fund our Academy Award® campaign.
Today's Give-Back
We tried an experiment that seems to be working. In our Kickstarter thumbnail, we added green arrows that say "Like it" "Tweet It" and "Embed It":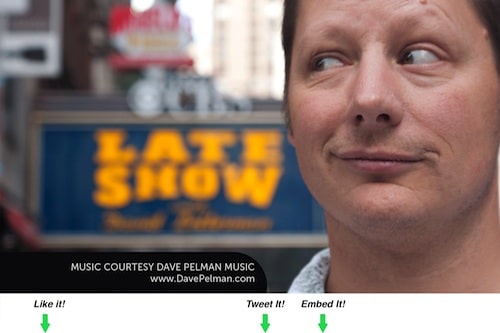 To see how it looks on the page, click here.
I think that sometimes people get a little blind to the "like" button, and so this may be what's helped us to get 723 likes in just two days.
Earlier, a few people emailed who'd never been to Kickstarter before and said they weren't sure how to pledge. Rather than adding this to the FAQ way at the bottom of the page, we added it to the thumbnail, and since then we've had no more questions about how to pledge: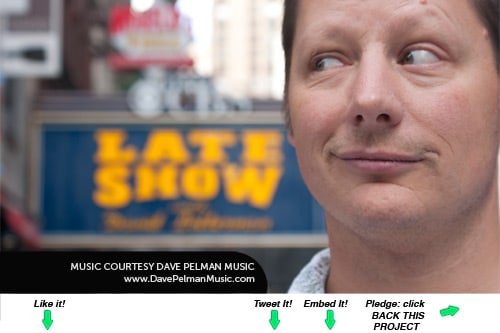 To see how it looks on the page, click here.
Want the Original Photoshop File?
You got it. While this was down and dirty, and you may want to make something much nicer, we've posted the photoshop file along with more free graphics on this page. Enjoy!
Go here to get the photoshop file. It's marked **Just Added** at the bottom of the page.
And of course, if you haven't already, please pledge to our project. As little as one dollar will get you a comedy mp3, and $50 and above includes a personalized I'M DYING TO button hand-written by Steve, and a copy of the special edition DVD with tons of extras.
Best,
Joke and Biagio