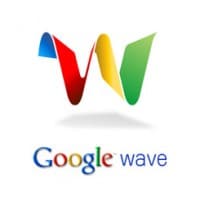 Google Wave, the amazing real-time communication platform from the web giant, launches in a few hours.
Geeking Out Over Google Wave
I'm a geek. I geek out about these things. The idea of exploring new ways to communicate with all of you via Google Wave gets me all geeky.
Though swamped with producing duties, we love finding the best ways to reach out and connect with aspiring filmmakers and producers. New ways to communicate directly with TV audiences about our shows intrigues us, too. And of course, anything that can streamline the creative process is worth exploring.
Can Google Wave really do all this?
Google Wave as the Ultimate Media Tool
Google Wave is so customizable that its potential uses are almost limitless.
We're excited about trying Google Wave for everything from social networking to production planning, story-tracking to media management.
In the short term, we'd like to explore Google Wave as a tool for promoting and discussing Season 2 of our TV Show, VH1's Scream Queens.
Time to Experiment with Google Wave
Along the way, we hope to experiment with the platform to discover the best ways it can help filmmakers and producers make and promote film and TV.
Those experiments will be public conversations with all of you, as we push Wave to see if it really lives up to the hype.
Getting Google Wave
There are only a few ways to get Google Wave. Since I was buried in post-production when it was announced, I signed up late. My best bet: I need one of you to invite me.
Help Us Help You With Google Wave
Get us an invite, and we'll put Google Wave to the Hollywood test. We're looking forward to finding out if this tool can revolutionize the way we all work in the entertainment industry.