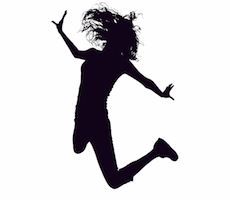 The other day, we received a question from Sean Duran (on Twitter as @esotericsean.) Make movies? Dreaming about it? Well, in part one of this two part series, we broke down how we launched our production company.
Today, we look at the second part of Sean's question:
Our passion is short films and we hope to eventually evolve into doing features. We quit our day jobs and are now attempting to shoot actor demo reels and music videos, but it's tough.
Sean, like many filmmakers, needs a plan to break into feature filmmaking. We're going to share super-cool, high-powered, proven methods to give anyone–including you–the best odds of using a short film to launch big screen success.

A Place for Short Films
Short films are wonderful. They are:
A valid art form
Great training for indie filmmakers and producers
Terrific showcases for aspiring directors
The backbone of many film festivals
Listing the virtues of short films could go on for pages. So don't get mad when we tell you about…
The Short Film Rat Race
Making short film after short film, when you really want to make feature films, is a never-ending time suck.
It's very hard to monetize or have success with a short film on it's own. Aside from the web and festivals, there's not a huge market for shorts in and of themselves. To make matters worse, if all you have is your completed short film, the chances someone will anoint you the next Tarantino are next to none.
If what you really want is to make features, hone your filmmaking skills. Once your short films look as polished as solid indie releases, you're ready to take your career to the next level.
How to Use Short Films to Launch Your Feature Career
As we touched on in this post, to increase your odds of breaking into features, consider these approaches:
Make a Short-Film Based on a Feature-Length Script.

This is a script you've written or have the rights to produce. Your short then becomes a "sales tape" used to convince a studio or production company to make the feature.

Taking this approach is infinitely more useful than just "shooting a short." You prove you have the moxie to produce and direct a great story (because your short film is fantastic) but, most importantly the feature version is ready to go.

THAT is something people might invest in. As a matter of fact, that's how the movie Saw
was sold. The original short film was about 6 pages of the feature script.

Use a Visionary Short Film to Sell Another Script

Shoot a short film that has a very unique look, style, or filmmaking technology at its core. Make that a "proof on concept" tape to sell yourself as the person to make the feature-length version of another script you've written or have the rights to that would use similar technology.

This is how Sky Captain and the World of Tomorrow
came to fruition. In the original short film, which you can see here, the unique look and feel that would drive the feature is front and center. In fact, Gwyneth Paltrow was so enchanted with the look of the short, she immediately signed on to do the feature.

More recently, Alive in Joburg, a short film by Neill Blomkamp, became this year's hugely popular District 9. Watch the original short here, and notice how it's a mini blue-print for the feature itself.

Yes, Neill was already pretty successful. But before you decide this level of production value is impossible to achieve for an unknown filmmaker, look at the trailer for Dan Gaud's Leap, a project put together entirely by Dan and a few friends for $900.

Of course, you can always…

Skip the Short. Make the Feature.

Gear is cheap and plentiful these days. There's no reason you can't take your time (even a year or two if you need it) to call in favors, find free locations, and make an entire feature film for little or no hard-cash.

The experience will be invaluable, and you'll have a feature film to prove you're serious. You might not get distribution. So what? Distribute it yourself! What better way to get out the word that you are "for real." That's a great path to break into producing or directing feature films.

NOTE: DO NOT GO BROKE MAKING A MOVIE. Many of the rules we lay out in these tips for making a TV pilot on your own apply to making your own feature film as well. Don't forget, Robert Rodriguez made the version of El Mariachi that became a blockbuster for $7000, and that was on film!
You Need A Script
You'll notice, key to all of these approaches is the feature script.
Remember, people need a reason to invest in you. Shorts don't make money. Features do. If you're hoping to launch your career using short films, think of them as the "commercial" for a feature you are passionate about. That will serve you far better than simply pumping out one short film after another.
Sean, Take the Next Step…
Sean, we think your next step is to write or find a feature script you really want to make, and then use one of the above methods to bust in to the feature game. Use that short to help promote the script, and your odds of success will increase greatly.