In our previous post, we introduced you to the visually stunning teaser for Dan Guad's LEAP, a mysterious, VFX driven piece Dan has made almost entirely on his own.
In this post, Dan talks about the year-long journey he's been on to get to this point.
What is LEAP about?
DAN GAUD: In a nutshell, It's a story about a guy that discovers that he can travel between two parrallel worlds, but travelling between the two worlds has deadly consequences.
What responsibilities did you take on yourself on LEAP?
DAN GAUD: Well I did pretty much everything except for sound and music. Writing, storyboarding, 3D animatics, organizing the shoot, renting the equipment, lighting up scenes, on-set vfx supervision, setting up the greenscreen in my living room (rebel filmmaking my friends!), setting up the camera and lens, shooting, editing, color correction, all the visual effects.

My girlfriend Virginie Goulet gave me a hand keying the greenscreens and she comped 2-3 shots during the battle sequence. Music will be done by the extremely talented Maxime Goulet and sound mix will be done by Yan Doiron. And of course, Luc Godbout starred and gave a really good physical performance. It's always a nice feeling to see your character come to life from page to screen.
How long will the finished film be?
DAN GAUD: It's kinda depressing to say that, after one year of work (in between the long hours I do at my job), the finished film will only be SIX MINUTES. It started out as a 10 minute short film, but that extra 4 minutes was mostly full 3d vfx shots.
After a while, seeing that I was all alone, I decided to cut the film into something more dynamic and less time consuming. I didn't want to spend two years on this. I want to shoot something else. I love the adrenaline of being on set way too much to spend my life doing visual effects. :)
The teaser looks amazing. What did you shoot on?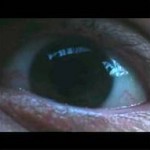 DAN GAUD: Thanks a lot, I'm glad you like it! Yes, all the visual effects and art direction done by me. It was shot on a RED One camera with a nice big Canon lens. I wanted a lens that could provide dramatic wide angles and good looking telephoto shots with a nice bokeh. Since I had very little time to do a lot of shots in 2 different cities, skipping the lens changing at every shot saved me a lot of time!
Did you have any crew?
DAN GAUD: I had a small crew, yes. Two good friends of mine, David Harrisson and Jo Tardif, agreed to help me out during the shoot. I needed help to carry all the equipment (compared to a HVX200 or a EX1, the RED is a beast and a real pain to carry around by yourself.) And I needed someone to hold the mic and to stabilize the dolly shots whenever I was pushing it so the camera wouldn't fall off the rails.
What software tools did you use
DAN GAUD: Final Cut for editing. 3D was done using Softimage XSI (Now Autodesk XSI) and Mudbox. Compositing was done in Nuke.
What type of training have you had?
DAN GAUD: I went to VFX school for one year… and that's it. There I learned what I needed to tell more impressive stories and generate shots out of nothing. As a filmmaker, I think it was a really important skill to have.. especially if you're trying to breakthrough like me.
As for all the camera stuff, I have learned it all by myself. I actually had 2 hours before the shoot to figure out how the hell the RED worked. As a result, I made some really dumb mistakes during filming.. but hey…live and learn!
What is your main goal with this film?
DAN GAUD: The goal of this film is to sell myself as a director. This is what I want to do with my life, and I hope that someday I will be able to concentrate on directing and filmmaking on a "full-time" basis. In the meantime, I'll keep doing short films.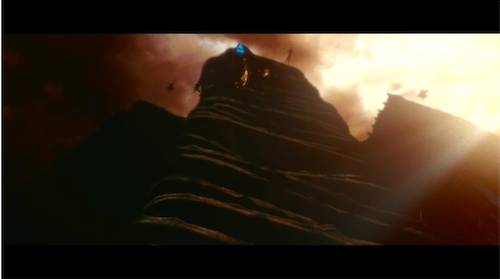 What was your budget?
DAN GAUD: Well I paid 900 bucks to rent the equipment for 2 days. That's about it, really. Everything came out of my pocket. It's usually what happens when you are passionate about something and you're the only one that can make it happen. :) Everyone involved in the film is doing it all for free and I couldn't be more grateful about that. I have very good friends.
What was the shooting schedule?
DAN GAUD: 2 days. Saturday morning, woke up at 4AM to get the nice golden hour morning light with the slight blue hue. It was actually a really cool morning. Some of my friends came by to see how we we're doing. They were still a bit drunk. "Hey man, we just got out of the bar…". I had a blast. We wrapped around 6PM that day. On Sunday, we started shooting around 9AM and finished on Monday morning around 2AM.
How far along in the process are you?
DAN GAUD: All the visuals are done. Now I'm passing the torch to my sound and music guys so they make some audio magic with my footage.
The trailer is certainly mysterious. Was it your intention to tease more than convey story?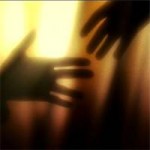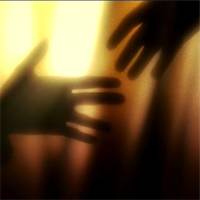 DAN GAUD: Exactly. It's more a teaser than anything else. If I had done something longer than that, I would've spoiled the whole film. Basically, when people look at this trailer I just want them to think: "WTF is that?" I think the imagery of a guy dressed up in diving gear running around on a rooftop is pretty striking.
Do you have a feature length version of this script, or plans for a feature version?
Not for this project. I have a couple of ideas if, by some miracle, someone would like to make a feature out of this. The film itself throws in a lot of ideas without explaining them all, so the door is still wide open. To extrapolate this into a feature I would bring a couple of new characters and introduce a nice dysfunctional family dynamic. This could be cool. Parallel Worlds Traveler Family Drama.
Do you have a different feature length script that you've written, or one you have your eye on, that you'd like to be your first feature?
I'm working on the script for a really small scale hero drama. Nothing as epic as Leap. But it would still be quite stylish the way I see it. I'm only at around page 50, so there's still a long way to go. I'll try and finish it once Leap is done. Then again, I'll probably do another short film after that… Which will take most of my free time anyway. The circle never ends! :)
When can we all see the finished film?
DAN GAUD: I'm trying to get it all done and wrapped into a nice press kit to send it to some festivals by next month. I'll start with Sundance and try to compete with the 1,000,000,000 other entries that they must receive. I'm not getting my hopes up, but it's a nice realistic deadline for me to kick my ass one last time to get this damn project out the door!
After that I'll be sending it everywhere I can think of. I've saved around $1000 just for the Festvial submission fees…and after that I will finally upload it to the internet on a nice webpage to promote it a bit more.
So What do We Think about Dan's Approach?
Overall, Dan's off to a brilliant start. However, there are a few potential land mines ahead that Dan needs to avoid at all costs. We break these down in Part 2 of this series, Advice for Dan Gaud and LEAP.