You are part of a special group of people.
That group includes: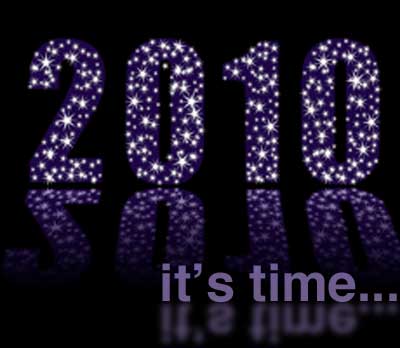 You.
Us.
Steven Spielberg.
Charlize Theron.
It includes our new Twitter friends like:
…just to name a few of the great "Tweeps" we met in 2009.
All of us have one thing in common:
A Hollywood Dream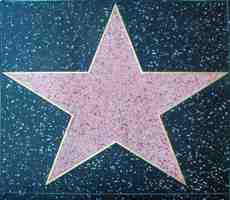 Reaching "The Big Time" can take a long time. We're all at different places on that journey.
Some of us are already working in the industry.
Others, like Mr. Spielberg, are living the dream, but aiming ever higher.
Maybe you're somewhere in between, or just taking your first steps towards dreams of Tinseltown triumph.
No matter what anyone tells you, there's one thing you need to know. In Hollywood, your success or failure is entirely up to you.
Take Your Dreams Into Your Own Hands
If you've been around this blog at all, you know we're big on Hands-On Producing.
In a relatively short time (in terms of Hollywood, anyway) we went from working out of our shoebox, one-bedroom apartment to having our own, full-fledged production company–all because we bit the bullet and put our money where our mouth was. (And by the way, that was NOT a lot of money.)
Yes, carrying the rent for 8,000 square feet of office space and around 20 edit bays comes with it's own set of stresses. For that matter, so does working professionally as a writer, director, producer, or any other job you want in Hollywood.
If you're up for it, here's how you do it:
Become Awesome
Simple enough?
Okay, How Do You Become Awesome?
Go make stuff. It doesn't matter if you're a writer, a director, an actor or actress, or a producer: the only way to really get an edge in today's Hollywood is to learn to do EVERYTHING yourself.
How come? Read Why You Need To Be A Hands-On Producer.
Whether you want to make movies, want to break into reality television, or anything in-between, you can't go wrong by diving in head first, getting your hands dirty, and completing a project.
By that, we mean starting with nothing, and ending up with a concrete piece of tape you can show somebody. A short film, a pitch for a TV show, a movie trailer, a music video…you get the point. Something you made that you're proud to show.
That's a solid way to break in to Hollywood.
Want Proof?
These two young, aspiring producers took our advice. They went away and produced a solid three-minute tape to help pitch their reality TV show idea.
Here's what happened: we did a small re-edit on their tape, and then we sold their show. Alongside the two of us, this ambitious duo will be producing their first project in Hollywood.
(More to come on that, so be sure to subscribe to Joke and Biagio or follow us on Twitter to catch the juicy details.)
We're Here To Help
We know how hard it is to break in to show business. Things get even harder once you're producing real life projects (like our latest, Scream Queens Season 2, our documentary Dying to do Letterman, or our new scripted project Rooker.)
In 2010, we want to give you an edge on your competition. We'll be blogging and tweeting simple truths to help you break in to the biz:
Real-time tips from the trenches of production and post-production
Tricks and tutorials about the software we use to make film and TV
Interviews with other filmmakers we hope you'll find as insightful as we do
Behind the scenes videos from our productions
Links to other great resources (much of which we'll do on Twitter, so be sure to follow us!)
And, at long last, a real treat: I've finally set up Joke's computer and iPhone so she can blog all by herself! (Sorry it took so long, honey!) Until now, we've been writing many of these posts together. Now, Joke's unleashed! Look out! You'll be getting opinionated commentary and insightful tips straight from my wife and business partner, Joke!
Keep Learning and Honing Your Craft
You can never stop learning. Ever.
We ourselves will be learning and exploring all sorts of new technologies and filmmaking techniques in 2010. We'll share our journeys with you here at the blog, and probably even ask for your help.
(For instance, right now I'm sharpening my 3D modeling and photo-real rendering skills, and learning to use Apple Motion as a sometimes-replacement for Adobe After Effects. Oh, and producing 8 one-hour episodes of TV for VH1. Sleep? What sleep?)
Keep learning and improving until the day you drop dead. That gives you the best chance of long-term Hollywood success.
When You Get There…
When that day finally comes and you get your chance, whatever that is, push yourself out of your comfort zone and deliver something amazing. We're rooting for you.
Here's to 2010. See you on the red carpet.